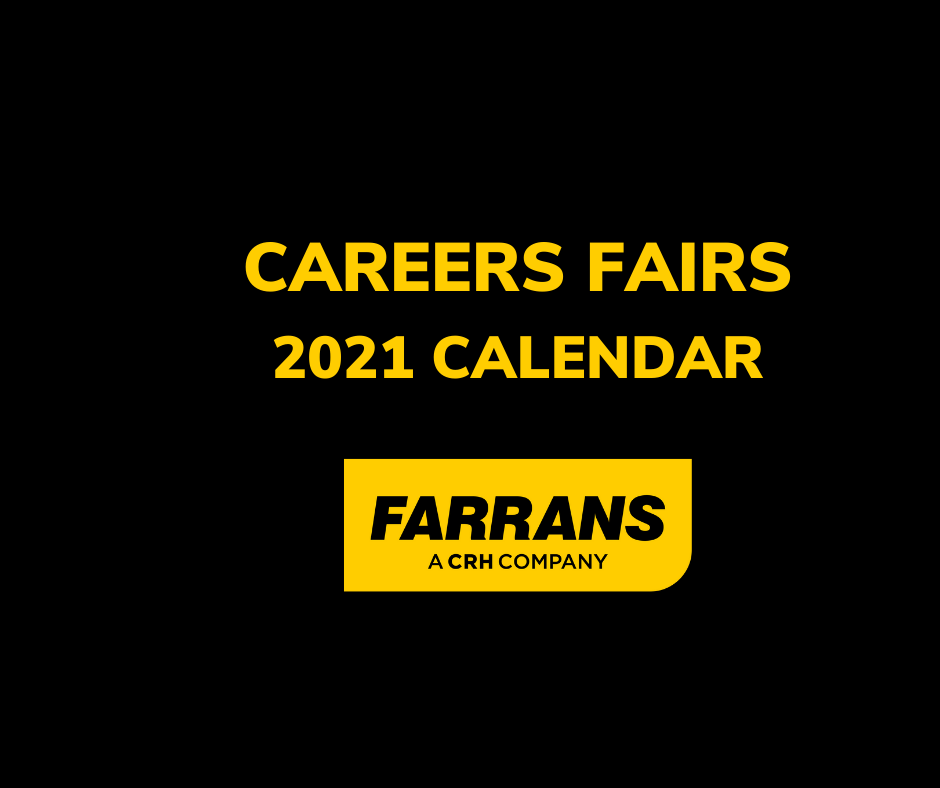 Careers Fair calendar set to be busiest ever for Farrans
Farrans is gearing up to kick off its busiest Careers Fair calendar ever in October, with a first stop at Galway-Mayo Institute of Technology.
With 26 dates in total there will be plenty of opportunities for interested students across the UK and Ireland to hear directly from our project managers and quantity surveyors about their careers on construction and civil engineering sites. All of the dates are outlined below.
Farrans recruits approximately 50 graduates and year-long placements annually and we recruit one year in advance. Our application process opens in late September and closes at the end of November. Candidates must be available for interview in early December.
The jump from education to employment can be a big one and we want to make your experience as enjoyable as possible. This is why we set up Farrans Foundation, a two-year Graduate Programme which will provide you with all of the necessary experience and knowledge to fast track your career in construction and civil engineering.
We understand the importance of Chartership to our graduates, so we have mentors and support groups in place to guide you on your journey.
Joanne Lennox, Head of People and Engagement at Farrans, said: "The construction and civil engineering industry can provide a hugely rewarding career path with the opportunity to work on a wide range of projects across many sectors. Farrans is delivering world class projects which are integral to supporting all of the infrastructure that make modern life possible and we want you to be involved."
"Our graduate and placement opportunities are best suited to people who are hardworking team players, who have the flexibility to travel for work if required. This can be a challenging career path. There are deadlines to meet in order to complete projects on time and on budget. However, there is no greater buzz for a team than seeing a project going from a visual on a page to a reality and Farrans provides all of the support that you will need to help you excel in your career."
For more information please read our Frequently Asked Questions.