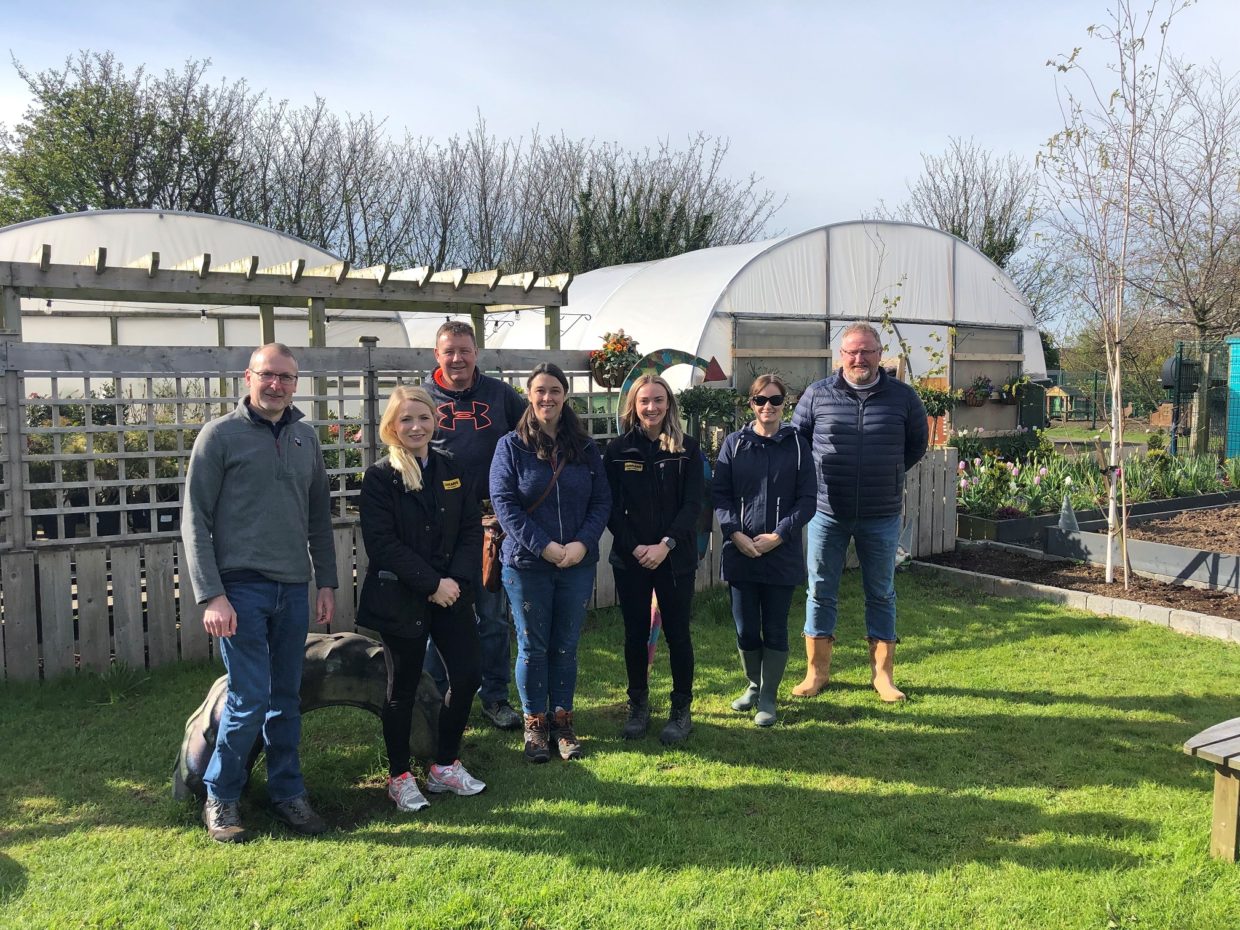 Farrans invests in our planet for Earth Day 2022
Earth Day is an annual event on 22nd April to demonstrate support for environmental protection.
As part of our ongoing commitment to sustainability, Farrans employees marked Earth Day 2022 with a busy timetable of activities to invest in our planet.
Volunteering
On Friday our team joined Business in the Community Northern Ireland to celebrate Earth Day by volunteering in the gardens of Kilcreggan Urban Farm in Carrickfergus.
Kilcreggan offers bespoke packages of support and care to people with a Learning Disability, Autistic Spectrum Conditions (ASC) or Acquired Brain Injury.
Together our team planted 1800 seedlings, painted a pig sty and painted a stable.
Gifts for Team Farrans
To mark #EarthDay we were pleased to give our employees a gift with a difference – a tree.
Three varieties of trees have been carefully selected that best support wildlife through habitat and food.
When it's grown, each tree will absorb as much as 48 pounds of carbon dioxide per year. This means it will sequester approximately 1tonne of C02e by the time its fully grown.
This gift highlights our key priority: to invest in our planet.
Sustainability Event
Farrans took part in UCS Sustainability Open Evening on 21 April 2022 hosted by UCS Senior School Green Impact Group in Camden.
The event marking World Earth Day was organised by the Camden Clean Air Initiative and forms part of their wider programme of community and stakeholder activities that aim to achieve improved air quality for the Borough of Camden.
Sustainability is at the heart of our business. It guides our actions and the way we work. We are committed to managing our operations in a responsible way by adopting the key elements of sustainability – environmental protection, positive social impact and economic growth.