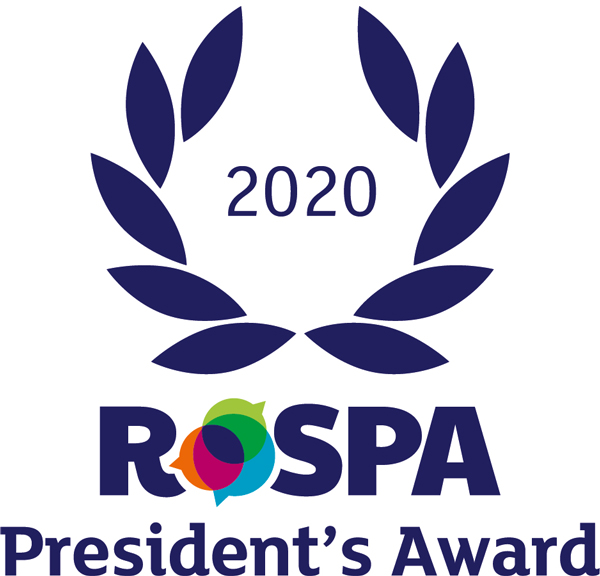 Farrans Receive Highest H&S Accolade: RoSPA President's Award for 12 Consecutive Gold Awards
Farrans is delighted to have been awarded the RoSPA President's Award in recognition of our safety performance in Scotland, where we have attained a Gold RoSPA award for 12 years running.
With the awards attracting around 2000 entries from the UK and around the world, the President's Award is one of the most highly-regarded accolades in our global construction sector.
Farrans is also delighted to have received a Gold RoSPA Health & Safety Award, recognising our 2019 performance and commitment to raising the standard of H&S management in the industry.
UK's Longest-Running H&S Awards
The Royal Society for the Prevention of Accidents (RoSPA) Awards are the UK's longest-established H&S industry awards.
Julia Small, RoSPA's Head of Qualifications, Awards and Events, commented:
"RoSPA wants every employee, wherever they are, to work safe in the knowledge that they will be going home unharmed and healthy at the end of every day.
"The RoSPA Award winners are vital to help achieve this goal, as by entering they are driving up standards and setting new benchmarks for organisations everywhere."
Recognition of Farrans' Strategic Approach to H&S: Protecting People & Places
Darren McClean, Head of SHEQ at Farrans, commented:
"Our robust processes, highly-trained staff and collaborative working with our supply chain ensures that we continuously protect the people and places where we work and that we leave things better than we found them. That is the basis of our corporate H&S strategy.
"We know that the success of this strategy is, however, reliant on the people on the ground who implement it every day. It is as a result of our people's diligent attitude, actions and respect for each other's wellbeing that Farrans continues to maintain a H&S performance which is industry-leading.
"I am delighted that RoSPA has recognised our 2019 performance, and I would also like to also commend all those who have worked tirelessly in the face of huge H&S challenges throughout 2020 to date.
"It is a true mark of how a H&S-first approach is engrained in the Farrans culture that we have been able to react quickly and efficiently on our sites – something which many of our clients have gratefully praised in recent months.
"There are many individuals who contribute to H&S excellence – from the uncertain operative who has the courage to cease works and ask for help, to the graduate who flags up a potential risk on-site or the manager who dedicates extra time to explain safety matters during team briefings.
"A sincere thank you to everyone who has played a part in our many H&S successes to date."