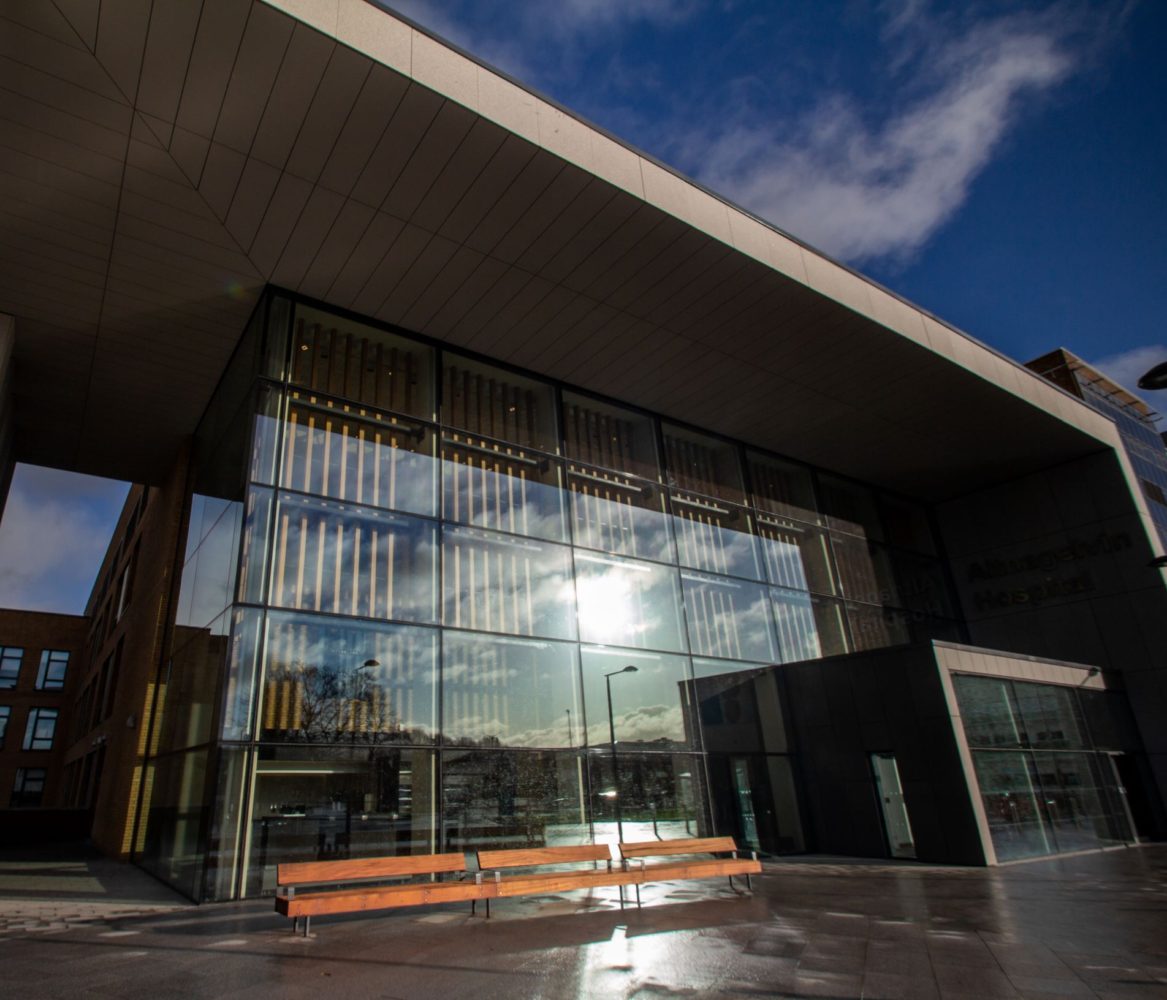 Hospital handover during pandemic – more than a building: a beacon of hope
Farrans has been widely praised for the handover of Altnagelvin North Wing Hospital during a year where the delivery of high-quality healthcare provision has never been as important.
Fully Operational After 'Significant Effort'
Earlier this month, our team handed over six new 24-bed inpatient ward areas and a new main entrance at the Derry-Londonderry hospital. It is the final step during a challenging year in which Farrans fast-tracked 3 of the wards in response to the Trust's need to prepare for the Covid-19 surge.
Dr. Anne Kilgallen, Western Trust Chief Executive, said the North Wing hospital team was delighted to be fully operational after the successful handover.
"In April 2020, three of the Wards were 'fast tracked' to open earlier than planned to manage the Covid-19 surge capacity at the Hospital," Dr. Kilgallen pointed out.
"I would like to thank everyone involved for the significant effort undertaken to bring this invaluable space into operation as quickly as possible."
"The six new wards will allow us to provide clinical care and treatment to our patients in single en-suite rooms. This will improve the quality and experience for our patients, whilst supporting our staff in their caring roles."
More than a Building: 'A Beacon of Hope'
Farrans Regional Director, Glenn Gilmore, described the project as an "exceptional achievement for many reasons".
"With the emergence of Covid-19 in March this year, the manner in which our team responded
is testament not only to their commitment, work ethic and technical excellence, but to their regard for the highest level of safety – for the site team and wider public – at all times,"
Glenn said.
"I am extremely proud of our team on-site. Even through a global pandemic, they have
each played their part in delivering a lasting legacy and a beacon of hope for the North West.
"The building will not only improve peoples' lives – it has also undoubtedly saved some
along the way."
Farrans Managing Director, Dominic Lavery, also praised the hard-working delivery team:
"To deliver such a high quality project in the tight constraints of a live hospital during a pandemic highlights our team's professionalism, commitment, problem solving and drive for results.
"The hospital will leave a lasting legacy for the people of the area – not only in terms of the superb patient provision but also the employment opportunities we have delivered and the community we have engaged.
"This is a fantastic professional achievement for the team and a fantastic facility to serve the North-West community."