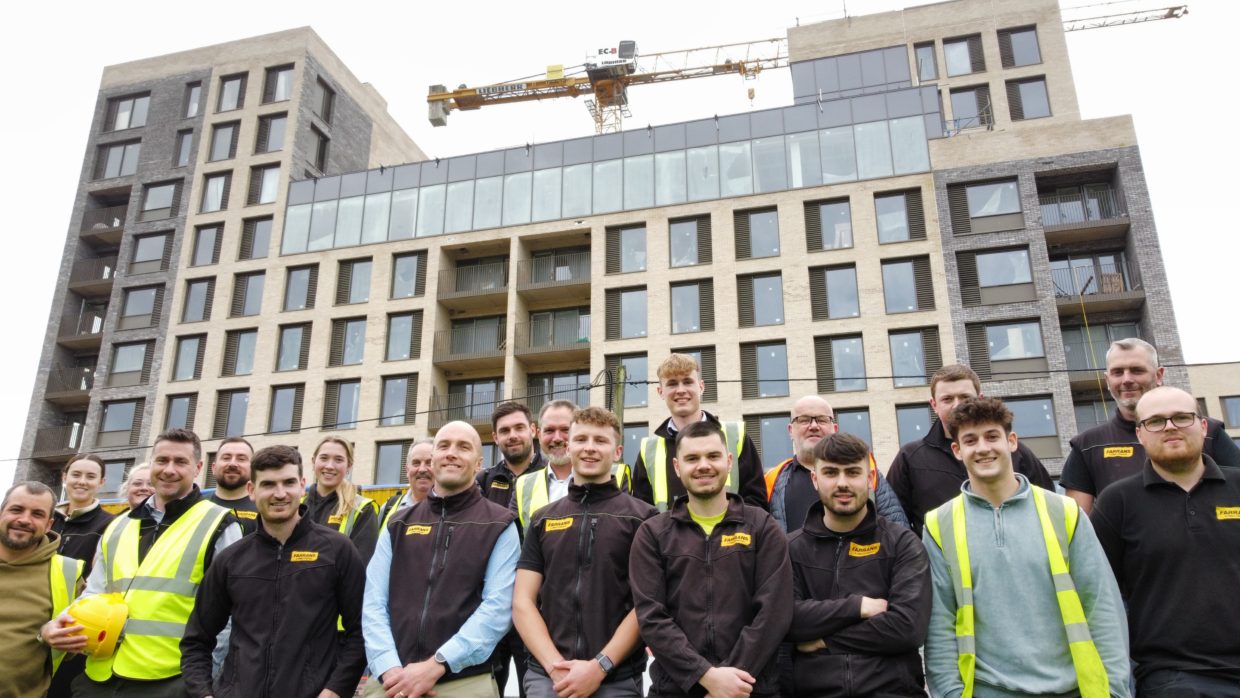 Progress at the Bottleworks student accommodation in Cork
This weekend marked a significant milestone at our Bottleworks at Carrigrohane Road in Cork for our client CA Ventures as the last of the external scaffolding was dismantled and our second tower crane was removed from site.
The project is being built at the old Coca Cola bottling site and it is one of the largest student accommodation developments in Ireland.
The 10-storey development has a gross floor area of approximately 19,267 sq m. and includes an onsite gym, common networking spaces, cycle storage, studio space and a sky lounge with views of the River Lee.
Once complete the accommodation scheme will serve students at the University College Cork, the city's University Hospital and the Cork Institute of Technology.
The rooms will include en-suite toilets and showers, premium furnishings, kitchenettes with burners, appliances, a fridge and countertop and cabinet space.
The new Novel Student community will also include a range of shared amenities – such as study and meeting rooms, tea lounges, gym and relaxation rooms and breakfast bars with complimentary coffee. There will be shared spaces, rooftop amenities, an outdoor courtyard and bike storage.
Brian Maginness, Project Manager for Farrans, said: "Now that we can see the Bottleworks development in its full glory with no scaffolding in place, we can truly appreciate the size and scale of this job which has been managed by a small team of dedicated and hard working construction professionals. Some of our team are returning to their own studies as well this week and we thank them, as well as the wider team for their dedicated hard graft here. Farrans has a long track record of successfully delivering student accommodation across the UK and Ireland and we understand how to make these buildings feel like home. We now enter the final few weeks ahead of project handover as students prepare to enjoy this impressive city centre location."