Phase 3.2B was a continuation of the Altnagelvin Hospital redevelopment Performance Related Partnering (PRP) Contract and was awarded on the successful completion of 3.2A.
18 Months
Project Duration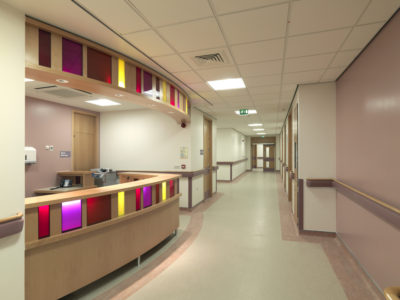 Client
Western Health and Social Care Trust
The Project
Phase 3.2B extension is a new 3 storey concrete framed building with roof and basement plant room, extended from the phase 3.2A building.
Services & Expertise
The extension covers an area of 5,000m² and provides stroke services, adult medical unit for inpatient accommodation, a coronary care unit, cardiac accommodation and a non-invasive cardiac investigation unit.