Farrans has recently completed a highly technical and complex project to deliver 253 student bed spaces over 5 storeys in Belfast city centre.
85 Weeks
Project Duration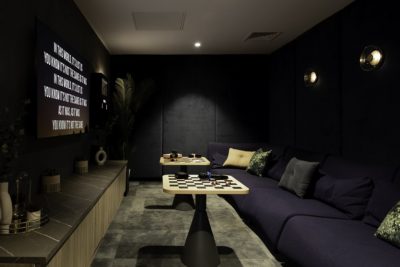 Client
CA Ventures
The Project
This scheme was delivered through a JCT Design & Build Contract as a tranche of 3 across the UK and Ireland for a leading student accommodation provider.
This unique scheme was built on a 20-year old podium previously constructed for another scheme by Farrans which runs directly over the main railway route into Belfast city centre. We worked with the client through a PCSA period to ensure the structure was suitable for this scheme. The project provides a mixture of cluster beds and studios, with living, kitchen and study rooms provided within the building.
Novel Student's Aster House, Belfast was awarded the highest Fitwel Certification System Best Building Health Awards 3⭐️⭐️⭐️globally in its category for 2023.
Services & Expertise
This scheme brings together Farrans' building and civil engineering divisions to deliver a technically challenging and complex project. This build is a lightweight steel met-sec structure on a new concrete transfer slab. Our design responsibility extends to dealing with the planning authority along with responsibility for fire and, importantly, acoustic considerations given the railway. Our construction programme had been agreed with Translink so as not to impact on the public transport route.
We have extensive experience in the student accommodation sector having recently completed St Thomas Street in Bristol for F3 Group and we are on site for Live Oasis: Strato in Leeds city centre for client Infinity Construction Enterprises, as we continue to grow our presence in the north of England.