Farrans is onsite at Carrigrohane Road in Cork, at the old Coca Cola bottling site, working on one of the largest student accommodation developments in Ireland.
111 Weeks
Project Duration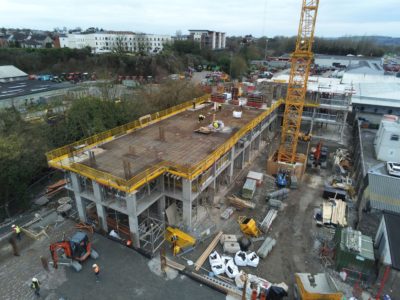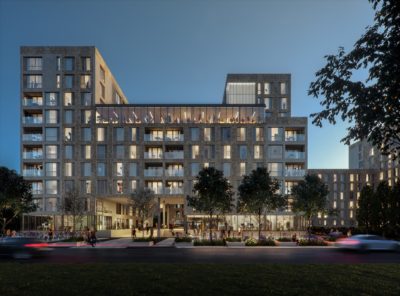 Client
CA Ventures
The Project
The 10-storey development will have a gross floor area of approximately 19,267 sq m. and include an onsite gym, common networking spaces, cycle storage, studio space and a sky lounge with views of the River Lee.  Once complete the accommodation scheme will serve students at the University College Cork, the city's University Hospital and the Cork Institute of Technology.
The rooms will include en-suite toilets and showers, premium furnishings, kitchenettes with burners, appliances, a fridge and countertop and cabinet space.
The new Novel Student community will also include a range of shared amenities – such as study and meeting rooms, tea lounges, gym and relaxation rooms and breakfast bars with complimentary coffee. There will be shared spaces, rooftop amenities, an outdoor courtyard and bike storage.
Services and Experience
Our building division is known for bringing innovative and modern solutions to deliver high quality schemes in often tight city centre sites. We are currently on site on a number of high profile student accommodation schemes including in Leeds Live: Oasis, Botanic Link and Library Street in Belfast and have recently completed St Thomas Street in Bristol.