A £23m project to deliver 88 one-bedroom flats with winter gardens and terraces for extra-care housing.
78 Weeks
Project Duration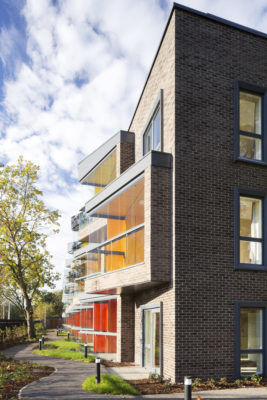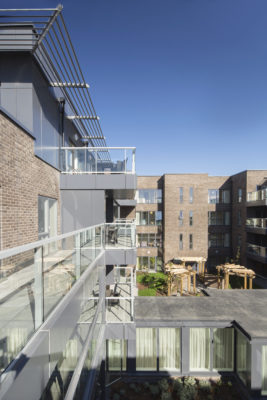 Client
London Borough of Hillingdon
The Project
Works included the provision of extra-care housing through 88 similar one-bedroom flats, each with a winter garden or terrace. The building is a 3 & 4-storey quadrangular block, with a central courtyard and parking spaces for the residents, situated within a mature woodland area. Other elements within the build included a restaurant/café, hairdressing salon, treatment rooms, offices and staff areas, communal areas, and a dementia resource care centre.
Services & Expertise
The project was carried out within a challenging site and tight programme. Farrans created a number of value-added innovations, one fundamental to the construction process was the introduction of a post-tensioned insitu concrete solution. This provided a significant cost reduction as well as minimising labour on the constrained site, and a significant environmental saving.