This £25m design and build project for Lisburn Institute involved the demolition of the existing building and the construction of a new building within a phased time period.
35 Months
Project Duration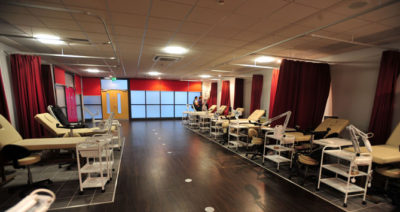 Client
South Eastern Regional College
The Project
Construction took place on the existing campus and the main priority was to ensure teaching continued throughout the entire construction life cycle. Careful planning allowed demolitions to be completed in advance of the new semester start while major construction milestones were factored into the teaching calendar to ensure work was carried out during out of term time.
Services & Expertise
The site location was on an elevated slope with a change of 8 meters across the site. Constructed on piled foundations, the new building needed a reinforced concrete frame with modified flat slab construction, cavity walling brick facings, internal block work partitions with flat roof and rubber sheet covering.
To ensure that work caused minimum disruption a Master Programme was compiled to oversee 1,000 on site activities that were divided into management control charts and co-ordinated with specialist sub-contractors.
A decant programme was also introduced to allow for a smooth transition from the old college into the new building. By introducing a structured phase the new building was occupied in sections resulting in an easy changeover.