Farrans Construction has started work on a 20-storey student residential accommodation block in Leeds city centre for client Infinity Construction Enterprises, as we continue to grow our presence in the north of England.
24 months
Project Duration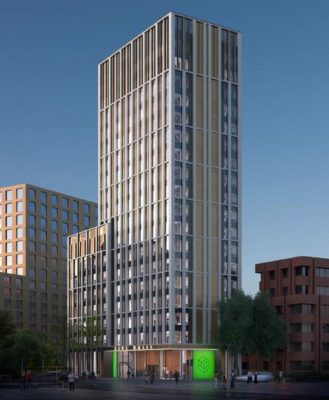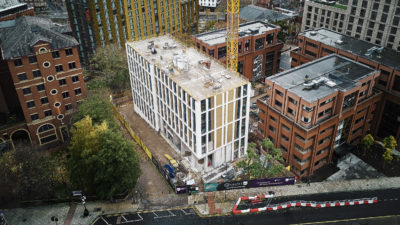 Client
Infinity Construction Enterprises
The Project
The development will be known as 'Live Oasis: St Alban's Place' and it will be aligned to the existing Live Oasis brand. A total of 212 studio apartments will be provided featuring kitchen, bedroom, en suite, storage and living facilities. The range of communal spaces will include a gym, meeting rooms, multimedia room, communal lounge and kitchen, study spaces, wellbeing lounge and eighth floor roof terrace.
Services & Expertise
Leeds is one of the most ambitious and energetic cities in the UK at the moment, and this project further cements our portfolio in the midlands and north of England. Our client was able to see from our delivery of Elliott's Yard in Coventry that we are experienced in delivering technically challenging projects of this nature, in a central location, with a small site footprint and using Modern Methods of Construction.
We are looking forward to becoming part of the Leeds community and providing educational and apprenticeship opportunities for young people to experience the construction industry. We always aim to leave a long-lasting, positive impact in the areas that we work and we will have a strong presence from our team on site from late September as the site clearance works complete. We will be keeping the local community up to date with inform newsletters and a community noticeboard.