The Bradbury Centre provides 3,700m2 of new accommodation for GP practices, minor surgery and a range of clinics and support services in the centre of Belfast.
24 Months
Project Duration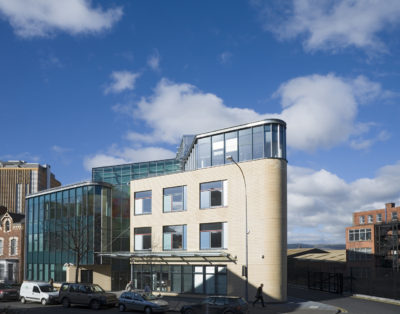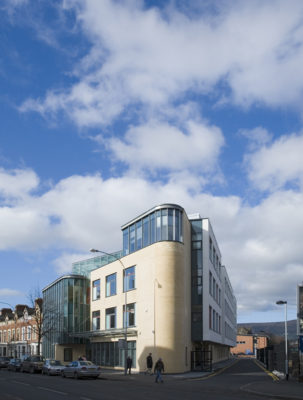 Client
South and East Belfast Health and Social Care Trust
The Project
The building is a state-of-the-art community health facility that provides healthcare and medicine supplies within an environment that incorporates the most up to date thinking in healthcare provision.
Services & Expertise
Careful planning and logistical detailing was important during the construction life cycle as the building was constructed within an urban location, situated to the rear by the main Dublin to Belfast railway line and at the front by the Lisburn Road- one of the busiest commuter routes into Belfast City centre.
The Bradbury Centre now incorporates a four-storey concrete framed building with a central glazed atrium. Corridors are punctuated by roof lights and the windows are widened to become open galleries and seating areas.