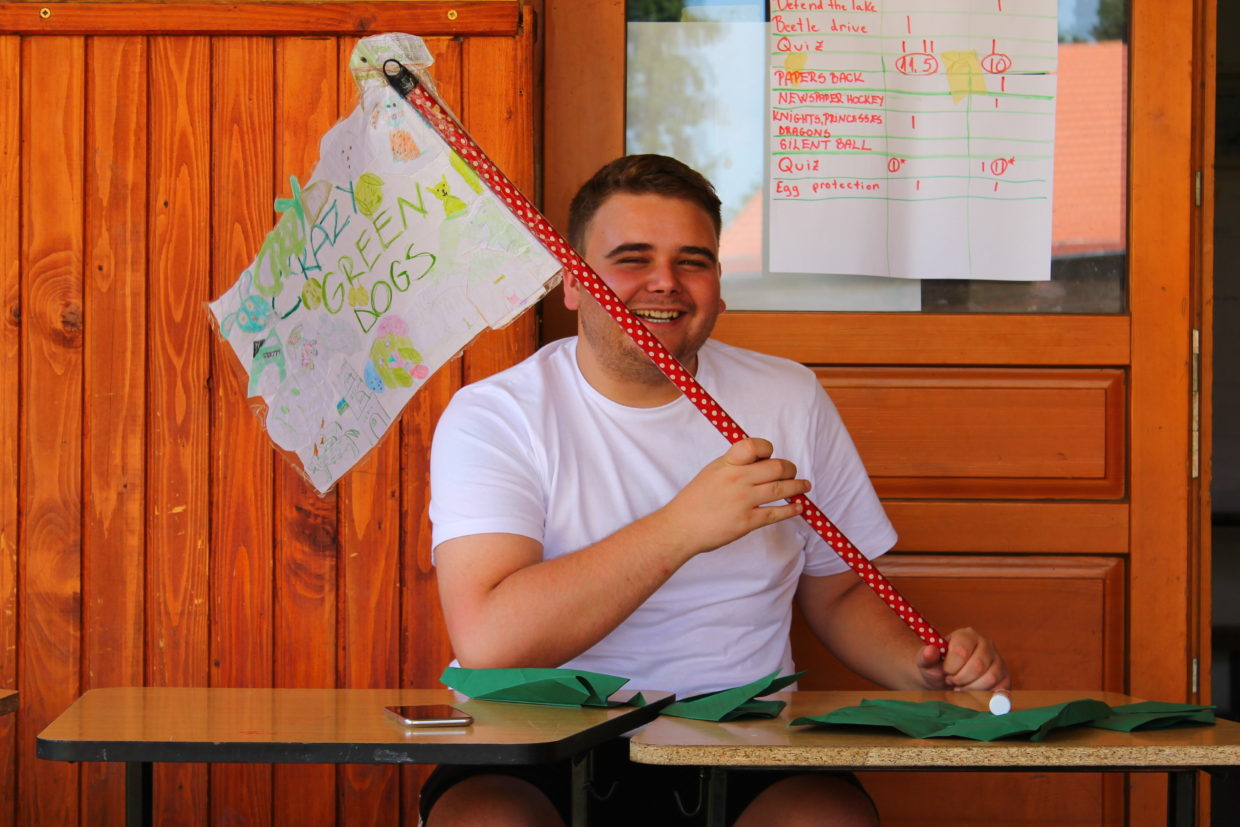 Be Who You Are: Interview with Tom Hardy
As he approaches his first anniversary of working in Farrans, People Co-Ordinator Tom Hardy talks about the perceptions he had of the industry before he joined and how our welcoming culture enables him to bring his best self to work every day. 
What does your role involve?
I work on Anglian Water's Strategic Pipeline Alliance and my role involves providing support to the Human Resources Business Partner. My day-to-day involves providing support across the project to a range of stakeholders and getting involved in as many projects and initiatives as possible. Alongside my role, I get involved in our engagement survey as a champion and am also a diversity and inclusion champion.
How long have you worked in the construction and civil engineering industry and how long have you been with Farrans?
I graduated from my Masters in October 2021 and joined the industry in a recruitment role. I joined Farrans in April 2022, so it has nearly been a whole year with Farrans!
Was it what you expected?
Not at all. When I started in the industry, I did think there would be parts of myself I would have to hide away despite having gotten used to living so care-free during my time at university. It has taken a long time to get there, but now I talk openly about those parts of myself I once thought I had to hide away. It has been welcoming and I can certainly see there are still changes happening and dialogues opening across the industry.
What perceptions did you have about this industry before?
The biggest perception I had of the industry is that there would be a lot of 'lad-banter' that would leave me excluded and that it would be hyper masculine.
Would it have put you off considering applying for a role in the industry?
My perceptions of the industry didn't stop me applying and entering the industry, but it definitely made me nervous to join. I wasn't sure if I would fit in but I am glad I did enter the industry.
I think companies within the industry appeal to the community by having a thorough, solid ED&I agenda and strategy. It shows that companies take inclusion seriously and want to create an equitable environment where everybody feels valued. I certainly feel able to be myself at Farrans as I know their I&D community is very active. I think construction and civil engineering companies are traditionally heteronormative and male-dominated, so it's also important for behaviour such as typical 'lad-banter' to be challenged. I can see this is a shift that is happening throughout the industry, so I think this just needs to continue.
You have spoken previously about being able to show up as your authentic self in work – why is this so important?
Being able to be my authentic self at work allows me to work at my best. It is really that simple. Showing up authentically is something I also find really important for building relationships with colleagues as in conversation we often share personal details about our lives to get to know each other better. Not having to hide that I have a same-sex partner, as well as a Labrador called Evie, means I can build relationships more effectively.
How does Farrans make this possible for you?
Farrans has an extremely friendly working culture which makes it easy to connect with people and there is already a culture of being open and inclusive. Farrans also have a clear, strong commitment to diversity and inclusion so I can see that this is something taken seriously in the organisation. This is all emboldened through the lunch and learn sessions that run throughout the year to raise awareness of various topics.
#BeWhoYouAre