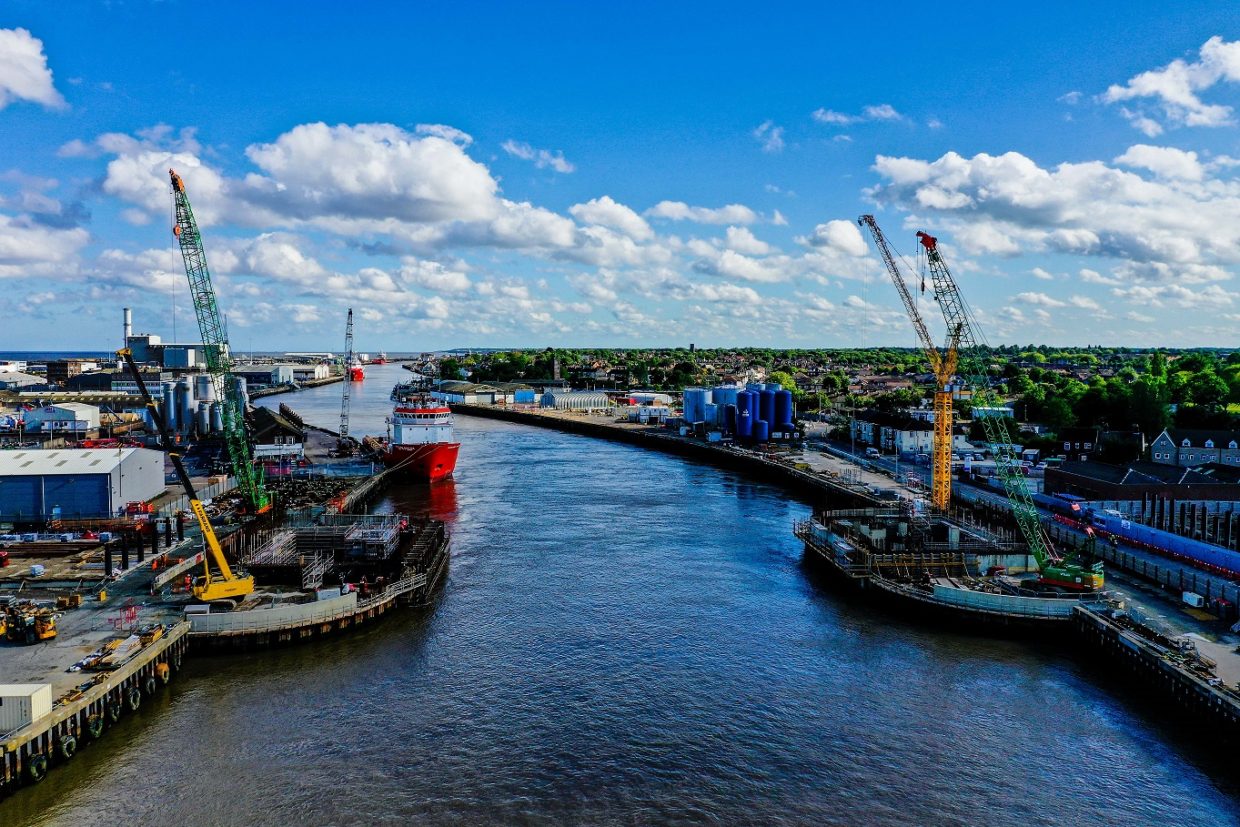 Fly through video shows progress at Great Yarmouth's Third River Crossing
The Great Yarmouth Third River Crossing is one of Norfolk County Council's most significant infrastructure projects in recent years and we are pleased that it is being delivered by our BAM Farrans Joint Venture.
You can watch our latest progress video here.
The construction stage started in January 2021 with the accommodation, enabling and demolition works. This was followed by the in river marine works and construction of the approach embankments which will support two underpass and the bascule bridge (opening bridge).
Once complete the local road network will be upgraded with a five-arm roundabout and dual carriageway.
The bridge will link the A47 at Harfrey's roundabout to the port and the enterprise zone on the other side of the river. It will ease traffic congestion on the town's roads, shortening journey times and improving journey reliability, as well as supporting wider plans and work to maximise investment, regeneration and economic growth opportunities in the town and wider borough.
As experts in the delivery of high-profile roads and bridges projects, once complete we know this will truly transform connectivity for the region.
As well as providing jobs, the new infrastructure will make it much easier for people living and working in the borough to get around and provide crucial support to the town's key industries, including those linked to the offshore energy and maritime sectors, tourism and manufacturing.