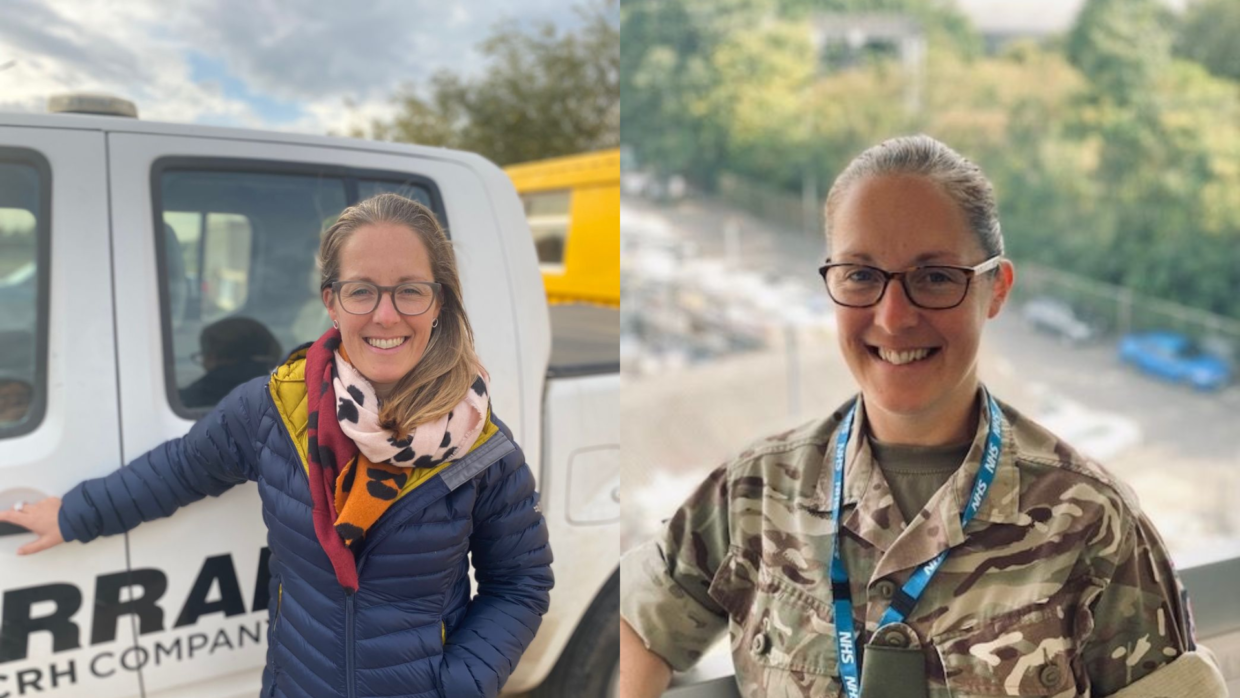 From the Forces to Farrans: Sam Wraith's story
Going through the transition from the military to civilian life? Sam Wraith is two months into her new career as a Community Business Partner with Farrans and she recently shared this post on LinkedIn to support others who are navigating the challenges of adjusting to life after a military career.

We know that she isn't alone in our Group. We understand the challenges that come with transitioning from military careers and we are ready to welcome and support everyone into the construction industry.
We value the transferrable skills that people like Sam Wraith bring to our table.
Read Sam's advice below on how to make that move into a role that you want for your future.
"I'm 2 months into my new career in 'civvie street'. Despite some serious soul searching, I landed a role that was made for me at Farrans Construction, in an industry that doesn't feel too dissimilar to where I've come from (I'm not sure how I wangled that either) but here is some stuff I learnt along the way:
✅ Talk, talk, talk. To your colleagues, family, friends, recruiters…anyone who will listen. Having those conversations helped me to understand what I enjoyed doing (not just what I thought I was good at). Avoid going down the path of what you think you should do (I spent a long time down it) go for what you WANT to do. The Forces Employment Charity assigned me an advisor who helped me every step of the way.
✅ Don't underestimate the valuable 'soft' skills and attributes you will naturally have 👉 leadership, communication, resilience, understanding the bigger picture, problem solving, collaborative working, adaptability, accepting feedback. These (and more) will serve you well.
✅ It's a big wide world out there but you can refine your search and take a targeted approach. You can find a massive list of employers that are supportive of the armed forces community if you Google 👉 Defence Employer Recognition Scheme.
As others did for me, if you're on your transition journey and need an impartial ear, drop me a message anytime 👌, let's chat. It might be a bumpy ride but embrace the journey…and stay true to yourself! 💪 Good luck!