As part of a joint venture, Sacyr, Farrans and Neopul (SFN) has been awarded the Main Infrastructure & Systems Contract by the City of Edinburgh Council for the Edinburgh Tram York Place to Newhaven project.
3.5 Years
Project Duration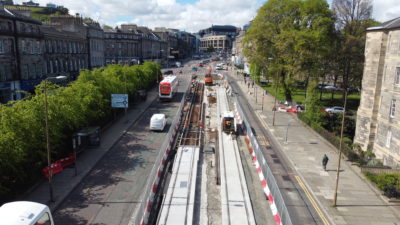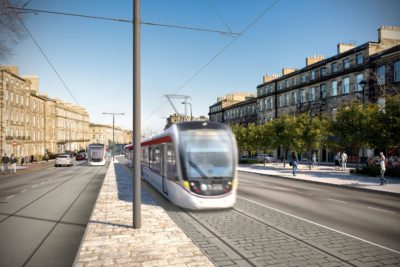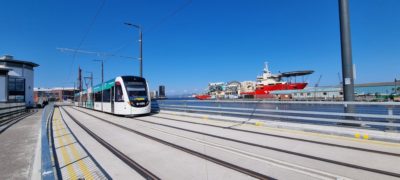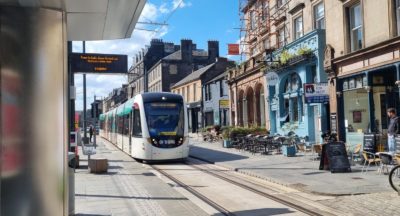 Client
City of Edinburgh Council
The Project
Working as part of SFN, this contract involves the design, construction, system integration, testing and commissioning of the completing the tram line from Edinburgh Airport to Newhaven and bringing it into service.
This 4.7km route will have eight tram stops and will complete the tram line, which currently connects the airport with the city centre, to the north east of the city. The construction of the new tram line will see 4.69km of track, and improvement to public realm along the route.   The new tram route will run from York Place down through Leith Walk, Constitution Street, Ocean Terminal and then finish at Newhaven.
Construction work on the project commenced in mid-November 2019 after a 6-month early contractor period in which Farrans worked closely with all parties to develop the design, programme, and traffic management.  The construction works will see Farrans deliver the project alongside its partners in SFN, Morrison's Utility Services , Turner & Townsend and the Council.
SFN works include the following:
Design
Full tram infrastructure, including ducting, drainage, trackwork, OLE, roadworks
Public realm works
Systems integration and testing (with Key Subcontractor Siemens)
The route will be cleared by a Swept Path Contractor in advance of our works including:
Excavation of the road and all utility diversions
Heritage and archaeology work.
Services & Expertise
We are constructing the line using a phased 'one-dig' approach in collaboration with the project parties. This means we will not reopen a worksite until all utility and infrastructure works have been completed. By following this approach, the level of disruption is reduced. Across the route there are 17 sections of work.
SFN is registered as part of the Considerate Constructors Scheme (CCS) and committed to the delivery of Community Benefits on the project. In the first years' CCS registration, the team received a Certificate of Excellence for scoring 8 points in each of the Code of Conduct sections. The team was also awarded with innovation points under the Community (Logistic Hub provision) and Health & Safety (Covid-19 Innovation) Section.