Farrans Construction has completed a complex restoration project at Hendon Hall Care Home for client Signature Senior Lifestyle.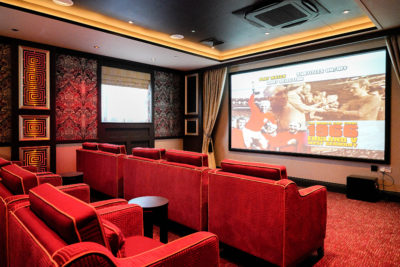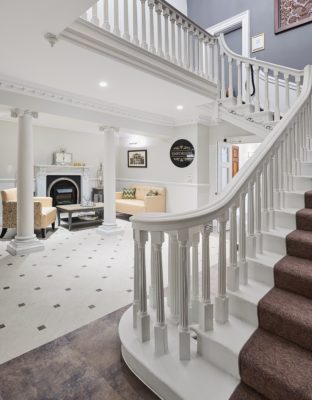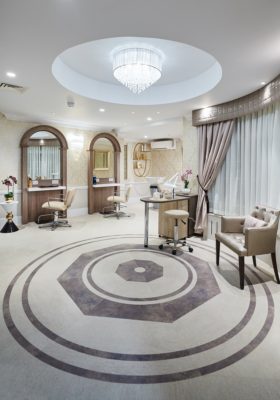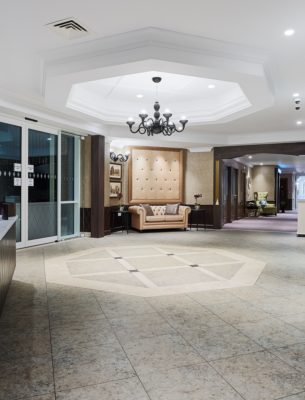 Client
Signature Senior Lifestyle
The Project
Signature at Hendon Hall, which is located in North West London, combines stunning Grade II listed period splendour with contemporary luxury accommodation, five star amenities and award-winning care tailored to the individual.
Designed by PRP Architects, Signature at Hendon Hall offers 102 spacious apartments from studios to large one bedroom apartments, with a variety of layouts, aspects and views to suit everyone. There is also a dementia care complex with 24 apartments, all designed in line with the Gold Standard Framework from Stirling University, which is specifically for those living with memory loss.
The home is the inspired and meticulous transformation of Grade II listed Hendon Hall, which was originally built in the 18th century as the Manor House of Hendon Manor, notably being owned by David Garrick. In 1911, it was converted to a hotel before being used as an RAF Convalescent Home during WW2. Once reopened as a hotel, famously housing the England football team, including Sir Bobby Charlton, prior to their winning of the 1966 World Cup held at Wembley Stadium.
Hendon Hall is set amongst sprawling leafy grounds including a terrace, patio and winding paths, providing a relaxing and secluded environment for residents to enjoy. Amenities include a café and restaurant, private dining room, boutique cinema, pub lounge, library and salon. The Othello Hall and Activity Room provides a big flexible space for a range of activities and events, with stage and seating for up to 60 residents and guests.
Services & Expertise
Hendon Hall is a building with so much history, it was crucial that its restoration was completed to the highest standard. With many original features to preserve, the team alternated between traditional building techniques and modern methods of construction.
Our client had a clear vision of delivering a luxury care home which would cater for the needs of its end users. Our team didn't let the added complications of the Covid pandemic or Brexit, stand in the way of ensuring the completion of the high quality building that you see today.